Top Uganda Best Luxury Safari Lodges Best-Kept Secret Luxury Accomodations
Most of the Top Uganda Best Luxury Safari Lodges are Tucked in forests away from civilization, surrounded by cool waters, and some of the world's wild animals, are Uganda's hidden luxury lodges.
The tourism industry in Uganda has been experiencing steady growth since 2011 when the number of tourists to the landlocked country hit a million.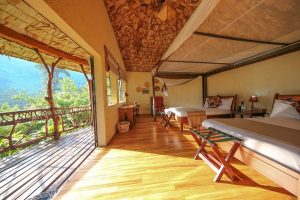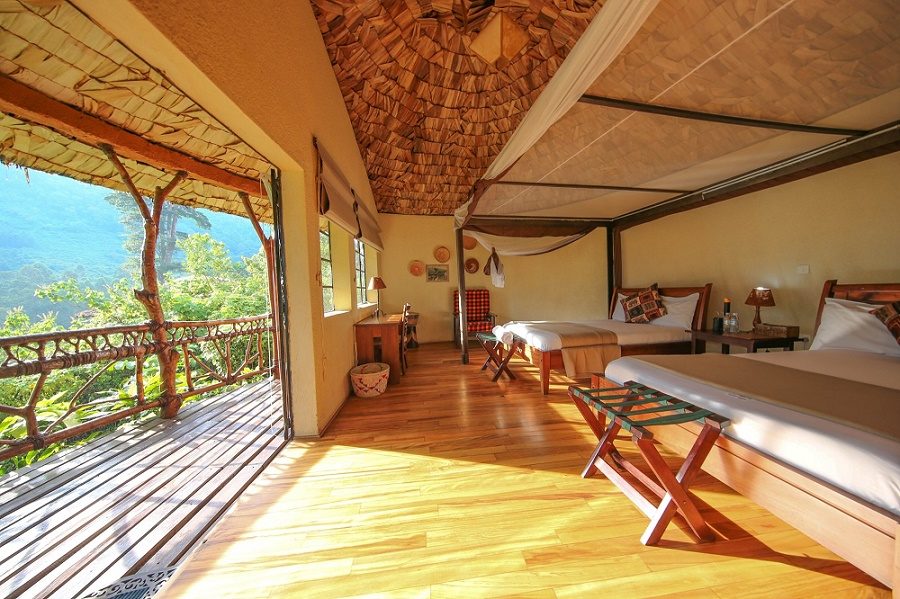 In the previous year, 2010, the industry grew by the highest percentage (21.67 percent) from 946,000 to 1.2 million visitors. In 2015, the numbers increased to 1.30 million from 1.27 million tourists.
The numbers are expected to continue shooting, according to Uganda Tourism Board which embarked on strategic marketing plan last year.
"We hired three firms to market the Pearl of Africa in United States, United Kingdom and Germany," John Ssempebwa, deputy chief executive officer, Uganda Tourism Board said earlier this year.
In a statement, the local tourism board noted that by hosting Africa's first-ever birding expo last year, the country was exposed to birders across the globe. With about 50 percent of Africa's bird species and 10 percent of the world's species, the event is expected to continue to grow and become "Africa's and Uganda's signature birding event."
Due to the growing number of tourists, local and international investors have invested in luxury lodges to accommodate visitors within the many national parks in the country.
Visitors to the East African nation can enjoy a range of activities including gorilla trekking, bungee jumping along the Nile and safaris in the savannah.
Here are eight options of the Top Uganda Best Luxury Safari Lodges to pick from, when you next visit Uganda- the Pearl of Africa.
Chobe Safari Lodge
Enjoy the sunset and panoramic view at Chobe Safari Lodge with pleasant soothing sounds of River Nile in the background.
The Five Star Lodge is set within an undoubtedly adventurous scene in the Murchison Falls National Park.
In addition to sampling the wildlife, birds, flora and fauna, the park is an ideal destination for a fishing experience.
Definitely, this is a gem in Uganda's crown of tourism destinations, which can be described in two words: Elegance and Perched!
Apoka Safari Lodge
Apoka Safari Lodge provides an out-of-town experience to its visitors.
It is located within Kidepo Valley National Park with vast golden-green plains dotted with jagged hills. Wild animals- giraffe, zebra, buffalo, among others- graze in the plains, aware of their environment lest they are prey to lions, cheetahs, and leopards.
From a distance, under clear skies, the earth and the sky embrace- stamping the fact that the earth is round.
The scenic view can be enjoyed from the privacy of one's veranda or the outdoor bathtub. For an even greater experience, the park can organize on foot or open-top trips on the plains.
You will not go wrong for picking this remote getaway with a loved one or a group at the lodge. With a luxe swimming pool carved out of the big rock, the cool waters will provide relaxation as you sip a drink or read a book. There is a curated handicraft shop for souvenirs.
Ishasha Wilderness
For an African wilderness feeling, Ishasha Camp is the ideal place to be. Ishasha Wilderness Camp is located within the heart of Queen Elizabeth National Park, giving its visitors a chance to see climbing lions, and other wild animals. With its 10 luxury tents set adjacent to Ntungwe River, tourists can explore the vast plains in the unvisited part of the park.
Buffalos can be seen grazing around the camp and elephants bathing in the river. Resident troops of Black-and-White Colobus and vervet monkeys also frequent the site.
For a more intimate contact with Gorillas, the park is strategically placed so that tourists can enjoy Gorilla trekking in Bwindi Impenetrable Forest, Queen Elizabeth Forest, and Kibale Forest.
Catch awe-striking hot air balloon rides at sunrise. The rides give visitors a chance to witness predators waiting for prey in the plains before dawn. It will be a first-hand experience!
Crater Safari Lodge
Crater Safari Lodge is closely located near two other sites that add to the fineness of the spot. The lodge which is located a short distance from Kibale National Park is set on the banks of Nyinabulitwa Crater Lake.
The lake in itself is a tourist attraction site as it provides water to wild animals, including chimpanzees, which reside in the nearby mountains.
A walk into the National Park will unveil to you a new world in the misty tropical rainforest, whose life is manifested in its lushness.
Crater Safari Lodge is a nine-cottage property with mobile spa facility. The National Park has invested in rusty décor, beautiful tapestries and flower vases which give a warm welcome and 'feel at home' mood to visitors.
Current information indicates that guests enjoy complimentary breakfast, and upon request, chimpanzee and gorilla trekking can be done.
Clouds Mountain Gorilla
All over the world, people are being encouraged to preserve or improve the environment. The Clouds Mountain Gorilla is an eco-lodge promoting environmental friendly tourism. It is one of the best known and most awarded lodges in Uganda for pioneering eco hotel.
This is Uganda's highest lodge standing at 7,000 feet above sea level. Clouds Mountain Gorilla is located at the foot of Bwindi Impenetrable Forest. Construction at the site which includes its seven guesthouses is built from local volcanic stone. Local artists avail hand-woven rugs and artifacts for decorating and displaying at the site.
Baker's Lodge
Are you fascinated by reptiles? Baker's Lodge gives one a close-up opportunity to see and interact with crocodiles. The lodge organizes water trips, from which tourists enjoy seeing elephants and hippos. Also common here are baboons, buffalo, monitor lizards among other creatures.
For an extra-ordinary aerial view of the lodge, stop at Murchison Falls National Park's waterfall for a hike to the top. Once there, you will see the Nile squeezing into a gorge, making the water to form a waterfall as it continues down on its path.
Kyambura Gorge Lodge
For a birding experience, which is gaining popularity in Uganda, this eight-cottage lodge is a perfect spot. Located in the wonderfully biodiverse Queen Elizabeth National Park, Kyambura Gorge Lodge is home for more than 600 species of birds. From papyrus swamps to crater lakes to open, rolling savannah, the lodge is able to sustain birding experiences, chimpanzees trekking, an experience with lions, leopards, and elephants, among others.
Like many lodges, this one is fitted with materials from local artists. Tourists can also request to visit the Rwenzori Sculpture Foundry & Gallery, which holds the works of European and Ugandan artists.
Mahogany Springs Safari Lodge
Mahogany Springs Safari Lodge is tucked in the Virunga Volcanoes mountain range. It is a unique lodge incorporating traditional and modern and trending blends into its construction.
Overlooking Munyanga River and the lush Bwindi Impenetrable Forest, the sot provides clients with an awesome and relaxing experience. Mahogany Springs also gives tourists an opportunity to go gorilla trekking.
Mahogany Springs believes that "it is the little touches that make a big difference." It offers privacy and serenity far away from the busy towns and cities.
Credits: Most of the Top Uganda Best Luxury Safari Lodges or Uganda's luxury lodges are located in forests with rivers, plains, hills and ridges surrounding them. They give the best relaxation and opportunity to interact with the wild world.

The Top Uganda Best Packages in the Luxury Safari Lodges