Uganda Safari Packages and Tours Complying with Adventure Trips, Vacation Experience, Gorilla Trekking Safaris, Honeymoon Hides, and Much More.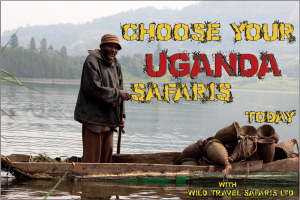 All together as a team at Wild Travel Safaris, we take and advantage to list our very own Uganda Safari packages that are entitled to visiting most of the meandering wonders of the world. "Did you know that Uganda is a New World UnDiscovered Today".
Quik Safari InquiryFind Out More Safaris Packages Today
Briefly, Most of Our Uganda Safari Packages and Tours are capable of Departing from any part of Uganda. Though we Usually Overtake on starting a trip in Kampala or Entebbe. Basically, because Kampala is our Most Visited City as it's the capital of Uganda and as well as in Entebbe an International Airport. Receiving uncountable visitors throughout the Year.
The ad again, we are able to make all the Uganda Safari Packages inclusive with all the East African Countries like Rwanda, Kenya, Tanzania, Congo, and Burundi. So Don't Hesitate to choose a safari with us as we are able to work in the presented counties of East Africa Today.

I now present you our Uganda Safaris and Tours as you encounter Lifetime experiences and unforgettable memories while on a Gorilla Tracking Safaris With Mountain Gorillas in the Famous Bwindi Impenetrable National Park; Chimpanzee Safaris in Kibale National Park, Kalinzu Forests, Budongo Forests, and Kyambura Gorge, Adventure Hikes and Water life Experiences all in Uganda and lastly the extensive diverse views throughout the country and with big five game drive safaris
The Best Uganda Safari Packages and Memorable Experience Tours in Uganda