One Best Leading Tour Operator Companies in Uganda | Wild Travel Safaris Company Profile
We Shout out Relieving News as we go One Best Leading Tour Operator Companies in Uganda, Wild travel Safaris and Adventures. We started off the company in 2015 and later on was Registered in 2017 with the courage to organize the amazing African Holiday trips, Tours, and Safaris with a Hotlist of Solo Travellers, Holidaymakers, Cultural Visits at their best, and Seasonal Trips of Africa.
With professional field Skills of Knowledge from well-done trips, we have added more comfort travels with clients of all over the world and set the world's maximum travel site to publish Uganda Destinations, Rwanda, and East Africa.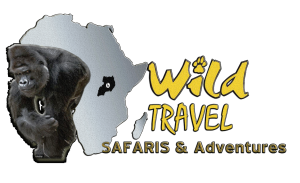 BUSINESS INFORMATION
• Name of the tour company: Rinsa Wild Travel Safaris Limited
• Registration number: 80020000550348 /
• Date of registration: 22nd November 2017
• Postal address : P.O. Box 3#, Kampala, Uganda
• Office : Plot 10, Mulumba Building, Balintuma Road, Kampala, Uganda
• Telephone : +256 (0) 704 222 476
• Mobile number : +256 (0) 779 159 872
• Main website: https://wildtravelsafaris.com
• Email: info@wildtravelsafaris.com or wildtravelsafaris@gmail.com
• Additional Websites: www.ugandatravelsafaris.com and www.ugsafaribookings.com
• Twitter: @ugtravelsafaris
Company Bank Account
• Account Name: Rinsa Wild Travel Safaris Limited
• Please Feel Free to Request the Bank Account Number and Swift Code. We will surely be able to Forward the Details.
We Accept Visa & MasterCard Payments.
We can provide an Online payment Channel, Upon Request.
Membership 
• Uganda Wildlife Authority (UWA)
• Association of Uganda Tour Operators (AUTO)
• Uganda Safari Guides Association (USAGA)
• Uganda Tourism Board (UTB)
RINSA WILD TRAVEL SAFARIS

Rinsa Wild Travel Safaris is a Ugandan tour company founded in 2017 by Ssenyondo Deogratius with an intention of providing quality affordable tour operations in Uganda. The company has expanded adding tours to Rwanda, Kenya, and Tanzania.
Vision
As we preserve a theme of "Wildlife in harmony with Adventure and Nature". we stand as a recognized, innovative world Leader in creating and managing memorable, intercultural tourism experiences in East Africa.
Mission
To improve the East Africa tourism experience for local communities and people from around the world, by providing memorable personalized holidays with professional first-class guiding services, that promote East Africa as a leading tourism destination. With:- Wildlife in harmony with Adventure and Nature!
Company values
Wild Travel Safaris guarantees quality, honesty, timeliness, and offers competitive prices. Other core values of the company are flexibility, personalized attention, community benefit, and convenience.
Staff
As a primary service to its clients, wild travel Safaris guarantees that any inquiries made to the company will be answered within 12 hours. wild travel Safaris employs competent guides and drivers. The main language spoken by the wild travel Safaris team is English but the service of  German and Spanish-speaking guides are available on request.
Vehicles
All vehicles are 4WD and provide a pop-up roof for game viewing where necessary. For clients' convenience, we try to limit the number of people in a vehicle so that everybody can enjoy having a window seat and luggage can be stored comfortably. We use both safari vans and land cruisers depending on the number of clients and the cost of the safari.
Sustainable Tourism
Wild Travel Safaris is perfect for protecting the natural environment and valuable cultural heritage sites. We have managed to initiate a number of projects, to maximize tourism benefits to benefit the local communities.

Best Safari Packages as we provide as one of the Best Leading Tour Operator Companies in Uganda