Game Drive Safaris in Kenya, Tanzania, Rwanda and Uganda
With Game Drive Safaris; Uganda is a small landlocked country located in eastern Africa, west of Kenya, south of South Sudan, east of the Democratic Republic of the Congo, and north of Rwanda and Tanzania. It is properly situated in the heart of the Great Lakes region and it is surrounded by Lake Edward, Lake Albert, and Lake Victoria. The country is mostly plateau with an outer edge of mountains. Uganda's climate is tropical and generally rainy with two dry seasons though semi-arid in the northern region.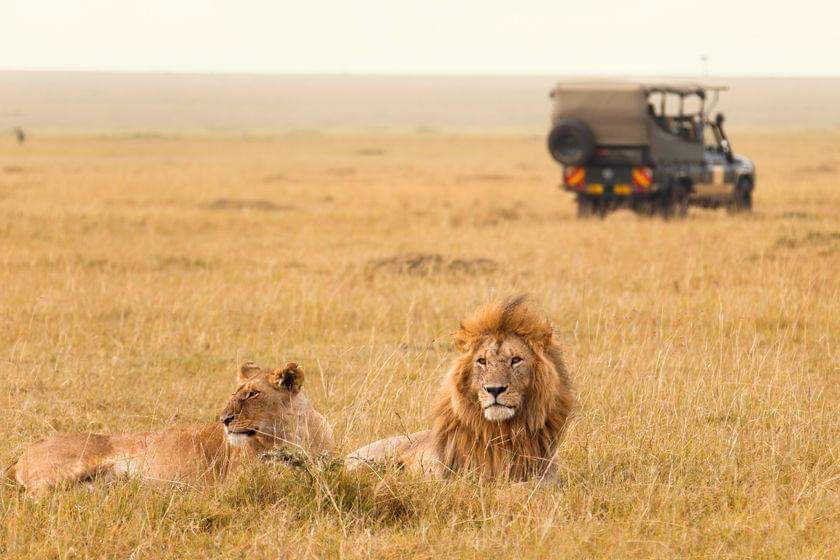 Despite the fact that Uganda is pocket sized, it is blessed with a tapestry of landscapes, excellent wildlife watching and hospitable locals, it really envelopes a lot of un imaginable features making it truly the pearl of Africa and good for Game Drive Safaris. Uganda hosts Africa's tallest mountain; the Rwenzori ranges, the source of the Nile which is the world's longest river and Lake Victoria the continent's largest lake.
Uganda's most iconic activity is gorilla trekking in their natural habitats. Rafting the Nile also offers another world-class adrenaline adventure. Cultural encounters in the local communities, chimp trekking in the most prominent destinations and nature walks are one of the things one shouldn't miss while on their Uganda safaris.
But for the wildlife lovers who desire to view the Big Five and see that nature in all its fullness, then game safaris are the appropriate formula. A game safari is also sometimes referred to as a game drive and this is an activity that involves tourists embarking on a vehicle and driven around the national park with a purpose of viewing different wildlife species.
These Game Drive Safaris are usually guided by Good Excellent Guides and armed park rangers to help you identify the animals and provide the relevant information needed about each spotted animal.
Out of Uganda's 10 national parks, four of them offer the most ultimate experience for the game safaris. Encounter all the African big five game on your safari in Uganda's Murchison falls, Queen Elizabeth, Kidepo valley and Lake Mburo national parks.
Kidepo Valley National Park.
About national parks that offer the best game drive experience, Kidepo valley national park is one of Uganda's most amazing places you can ever visit to have a real wilderness experience in a natural setting. It is the most isolated game park located about 700 km away from Kampala in north eastern Uganda. It is a habitat to over 77 different mammal species and a game drive here exposes you to 80% of the animal species in the park.Wildlife is most active in the Narus Valley during early mornings and late afternoon. A game ranger will help you spot some of the park's lions that may be seated on the valley's various rocks. Also see other wildlife like elephants, leopard, bush duiker, jackal, bushbuck, bush pig, Kavirondo bush baby, buffalo and much more. A drive to the Kana Ngorok Hot springs goes north of Apoka through the rock outcrops and hills and then descends to the kidepo sand river. A game drive in Kidepo valley national park is just an experience for life.
Queen Elizabeth National PArk.
For the Game Drive Safaris in Queen Elizabeth national park will expose you to a wide range of animals like the lions, buffaloes, elephants, Uganda kobs, bush bucks, warthogs, leopards and so many others. But most exciting of it all, a drive to the ishasha sector offers you an opportunity to view the most sought tree climbing lions, an encounter that is so difficult to have twice. A game drive in Queen Elizabeth national park will also enable you to view the beautiful landscape of kigezi hills and various crater lakes in the Crater Lake region.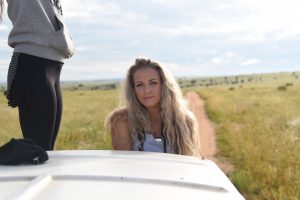 Murchison Falls National Park
Game Drive Safaris in Murchison falls national park are also another thrilling experience that all wildlife lovers all round the world desire to have. It is a dwelling to over 76 different wildlife species including the Buffaloes, Jackson hartebeests, Antelopes, Lions, Kobs, Giraffes, Hyenas, Bushbucks, and Warthogs among others. These animals are widely spread all over the Savannah grasslands, grazing or hunting for prey making the park's landscape so stunning for game viewing.
Lake Mburo National Park
For Lake Mburo national park, the best way to explore the park fully is by road. Game Drive Safaris in the park give the best opportunity for spotting the impala and zebra. It is the only parkin Uganda to see the majestic impala and the closest and quickly accessible home for the Burchell's zebra. Different paths are always taken on during the game drive depending on the weather and seasonality. In the dry seasons, animals usually gather around the swamps and lakes. If you ever thought of a game drive, Lake Mburo national park should be on your bucket list.
Note: The most suitable time for the Game Drive Safaris in all these parks are the early morning and afternoons, making 6am and 4pm the most appropriate time for setting off for the drives.

The Best Game Drive Safaris Packages in Uganda