Game Drive in Uganda! What is expected to experience on a fabulous game drives in Africa?
Okay so today I wake up and really wanted to bring out more of my experience in a quite number of game drives I have handled in Uganda. So briefly a game drive in Uganda is never a thing that you will ever believe on the First Sight. It's like a New World that is pretty fur away from Home.
Yes indeed it's far But always Worth it; Uganda Firstly is Unshaped with lots of Unrevealed Environment and Nature. With Conservation, we preserve what we call ours. "I Love Uganda, Its Wildlife and Its People as well as not forgetting to Love Its Tourists"
The Game Drive Experience:
You could have heard of this word at occasions, it could be a dialogue with someone, you could have read it on the internet, and also you would really love to know what it's all about;
Let me take you through it just with a number of paragraphs; In my own view, a game drive is an activity that takes place in the game park where you get to move all around the park on a 4×4 Safari Vehicle (Jeep) with a pop up viewing animals.
"I would basically summarise it as a VIEW and CAPTURE activity.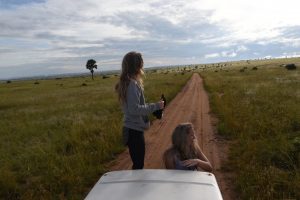 Morning Game Drive and Evening Game Drive
There are early morning game drives where you actually get to see the beautiful morning SUNRISE, and also in evening – night game drives where nature serves more beauty of the SUNSET.
During this process, you get chance of coming metres close to the animals on a free lance movement while in the park. On your slow moving vehicle you will stretch eyes as far as they can see.
And guess what?! An evergreen environment, beautiful animals, singing birds is all you will see.
In preparation for a Game drive, depending on the schedule on the itinerary these are a few things you will need to create space for in your small bag.
>A pair of Binoculars;
Like i said, we shall find animals on a freelancing movement, you may need to see an animal from a distance for example the tree climbing lions. You will surely need the binoculars so as to observe each and every detail of it.
>A camera;
Even if it were me, visiting a place have never visited before or even those have visited sometime, i would love to capture the moments and that basically means a camera is important. You will take endless shots for your favourite animal. Is it an elephant? Giraffe? actually you'll capture everything and people back at home will love the details you captured.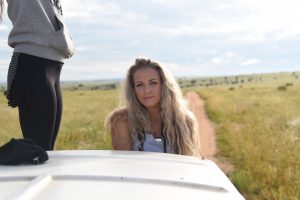 Let me tell you about my first experience in the Game drive.
Before we got there!!! My mind was on a trail of thoughts! Was all asking myself, what is this going to look like?? Will i see animals close to me? Like how many will i see???
Now this is what i am telling you!
I first experienced this at Murchison Falls National Park. After checking in at the Park Gates; We first drove through the Budongo forests so as to get to other side of the park. And so we did and got there.
At this other side of the Park"Northern Side" after crossing the Ferry, it's where the plain lands, grasslands, and woodlands are and this is where most of the animals inhabit. I opened my eyes to a very unending green environment, i stretched my eyes to where i couldn't see clearly.
Birds singing endlessly, inspecting and skies and landing back on trees, my eyes had opened to a very new thing and the case was the same to our visitors. The weather was all fine, some animals were resting, others grazing and other moving to maybe a far places.
We could stop the car anytime so as to clearly watch an animal and to also take a few shots of it and then move forward. The Sunset got us here and as it got dark, we were already out for that day.
When morning came, ushering into the morning game drive, i actually thought we would find some animals sleeping! But guess what, we found them all bounded in groups and grazing, the Sunrise got us here.
Actually i thought we had seen all the animals the previous evening, but i was wrong. When the morning opened up for us, it looked like i had not seen anything! The fun was just kick starting.
Now, imagine yourself in a 4WD vehicle, the pop-up roof is already up, your camera and binoculars with you!!! Everywhere you look it's all beautiful.
How i can't wait taking you through this unforgettable Game drive in Uganda experience.

#please share your experience in the comment box!