Uganda introduces more Gorilla Trekking Permits after the Habituation of the new gorilla families.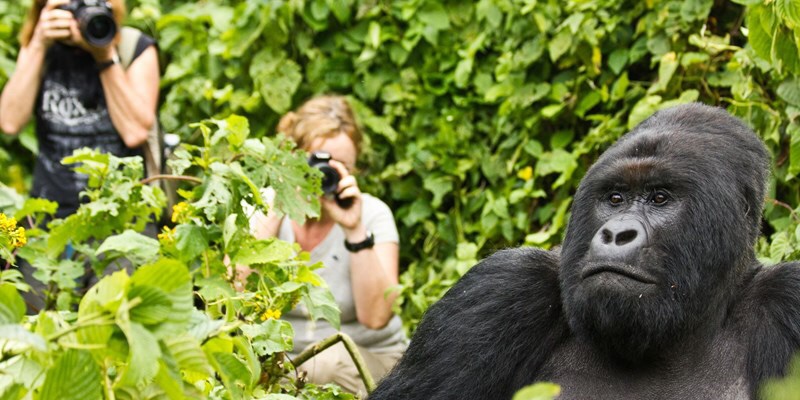 The increase of habituated Gorilla families called for an increase in Gorilla Trekking Permits in Uganda. The Uganda Wildlife Authority responded positively after a three months pressure asking them to increase the number of habituated Gorilla families.
However, all the pressure came in due to the increased Permit demands from Visitors who want to visit human's closest cousins and at the end of the day some are left out due to that fact that a small number of permit have been available for purchase in a day.
A scenario came in of recent;
There is a group of tourists that travelled in place to track the Gorillas. On Reaching the Gorilla Briefing Point (in Bwindi Impenetrable National Park) only to find that the Gorilla Trekking Permits for that day had already been purchased and they actually missed out on that day. "They didn't have any idea on how to purchase the Permits"
The habituated Gorilla families available for Tracking were increased to 17 and this is what resulted to the increase in the number of Gorilla trekking permits available for purchase in a day so as to make sure that Visitors get chance to trek and see them.
Habituation is a process of making gorillas get used to human beings. This process takes a period of 2 years according to Dr. Robert Bitariho, the Director of institute of Tropical Forest Conservation based in Ruhija, Bwindi Impenetrable Forest National Park.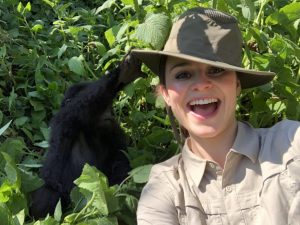 Among the newly habituated families are the the katwe group in Buhoma and the Christmas group in Nkuringo.
In my view, i think it would be of great advantage Visitors travelling to the Gorilla Trekking Points with their Permits booked already. In this way, everyone will be real sure of trekking the amazing Gorillas.
The Uganda Wildlife Authority advises that bookings should be made through the reservation department. And it continually says; those that book for Bwindi Impenetrable National Park and Mgahinga National Park should pay cash at the reservation offices in Kampala before setting off to the Gorilla Points.
Perhaps while paying the permits, they will have to ask you which tour company are you booking in from. Take advantage and get a warm trustworthy tour operators for such kind of transactions.
"Enjoy a Life Experience You'll always live to talk about"