The Best Way to Relate on how to choose on a Solo Travel vs a Group Travel in Uganda.
Safaris in Uganda are one of the greatest treasures in life especially to those that are bitten by the wanderlust bug. Many have travelled to many different destinations in Africa and the world at large. Either as a solo travel or on a group travel, but they still find Uganda the perfect home for the most amazing wonders never imagined of.
Basing on several factors, there are many things that travelers put into consideration before setting for long journeys in the strange lands. From the time of choosing the destination and time, baggage, budget and others just make travelling to seem like a never ending process of decision making.
And for the first time trotters it even becomes a tough decision to choose on whether to travel solo or in a group. But the factors affecting the choice of travel are numerous and some of them listed here below could help you decide on which travel choice you would go with while planning a Uganda safari.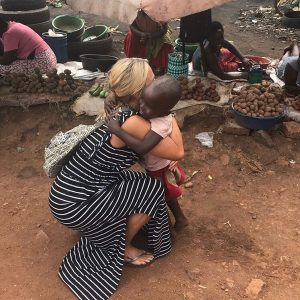 Cost effectiveness
This is the engine that triggers all trips as well as the quality of the trip. Cheap trips in Uganda instantly attract many travelers but offer poor quality services. On any group safari in Uganda, be assured of a group discount. However, still a solo traveler has more chances of saving money in the predetermined decisions for group travels like choosing to stay in a cheaper hotel, food or transportation.
Personal safety
This counts a lot while traveling especially to new places. Even if most peaceful countries are generally safe for one to travel alone, group travels would be the best options in this issue as there are always many things to take care of like the cultural differences. Besides that, even when one falls sick or gets a problem there is someone to help them.
Companionship
Undeniably, group travels are good as you always have someone to share with or talk to, even a nine hour flight can seem short if with someone. However this doesn't always guarantee fun, a solo traveler can have more fun than in group travels. First, solo traveling doesn't mean being alone, its gives the traveler chances to meet a number of people from different backgrounds and perception of life. Still solo travels in Uganda give one an opportunity for self-reflection, something that is simply hard when it comes to group travels.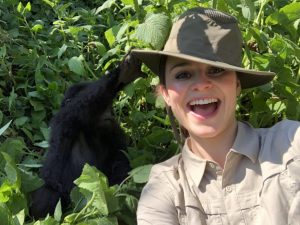 Independence
Doubtlessly, the physical independence that comes with solo travels is unequaled. It gives one all the freedom and liberty to experience a wide range of things without being compromised with someone else's schedule. So one has all the flexibility to adjust according to his needs and expectations of the trip.
Ease of travelling
Group travels enjoy the benefit of travelling at ease since everything is planned and predetermined for them. However solo travelling is relatively challenging because the trotter has to research for every single detail of the Uganda trip, from the point of planning to the actual trip.
Quality of the trip
This mostly depends on the level at which the travelers expectations are reached. And the fact that group travel move on drafted schedules, it becomes hard for them to explore things that catch their attention in details unlike a solo traveler who can choose to do what he wants to do at any time of the day and for how long.
Privacy
If you are this kind of a person who wants to do most of your things secretly, then group travel is not at all appropriate for you. There is little or no form of privacy in group travels. Though one can do anything he feels like on a solo travel without any inconvenience from another person.
Yes, solo travelling is good and probably every trotter should try it out, but it doesn't make group travel a bunch of hell fire. As well as even group travel can be as exciting as solo travelling. "The either way you choose, you are still good to go."

Check out more interesting Packages that Lead your way to explore a beautiful Heaven in Uganda, Rwanda & Africa Today.