How to go Trekking Mountain Gorillas in Uganda
One of the most memorable things you can do in your life is to come up really close to wild animals like Trekking Mountain Gorillas in Uganda and Rwanda. If thinking of Africa, means you have to trek into the misty huge jungle to find the mountain gorillas in their Natural Habitat.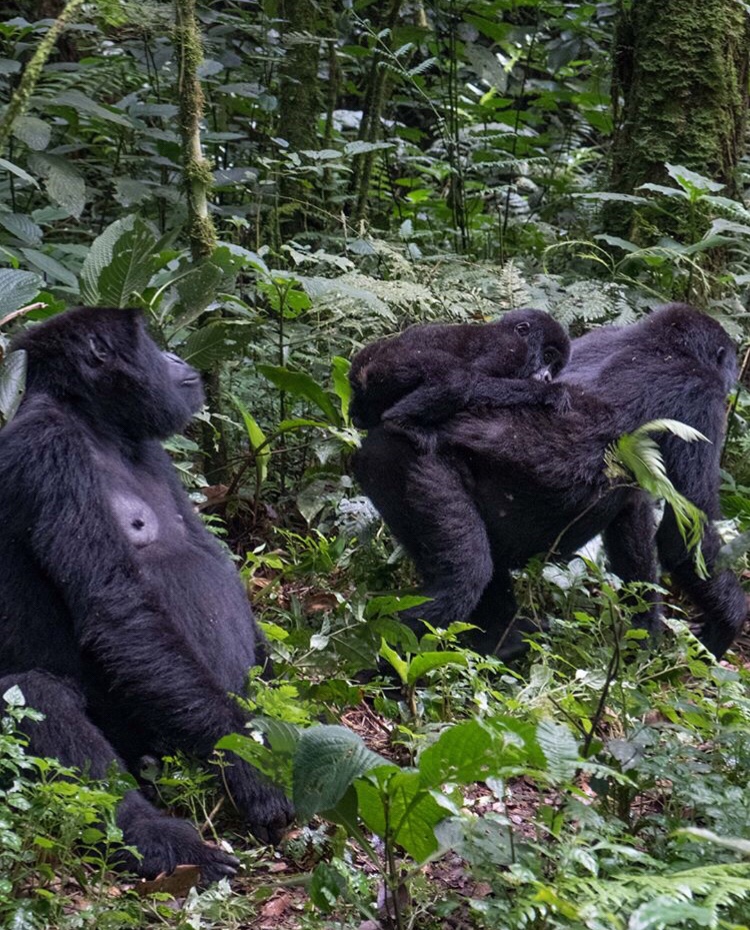 Presently Trekking Mountain Gorillas in Uganda is possible as only about 1000 of them roam around the Bwindi Impenetrable Forest in Uganda and the Virunga Mountains in the Congo and Rwanda.
That really is not much. So it is just that more mesmerizing to crouch down between ferns and tropical flowers while a 200 kg silverback walks by you with his whole family behind him. But that is exactly what we want. And all the sweating and gorilla flies that come with it.
Uganda is a rather long-stretched country. While the capital Kampala and Lake Victoria lie in the north, the Mountain Gorillas have their habitat in the south. That is where the Congo, Rwanda, and Uganda share the Gorilla Triangle. Therefore that is where you need to go.
So what has to be done;
#1: Get an East African Visa
So Before you arrive, make sure all is arranged online. Make sure you get the East African Visa so you can combine Uganda, Rwanda, and Kenya if it is on your agenda to see those countries anyways.
It costs  100$, which is cheaper than purchasing 3 single Visas, and there are many great itineraries to combine those 3 countries.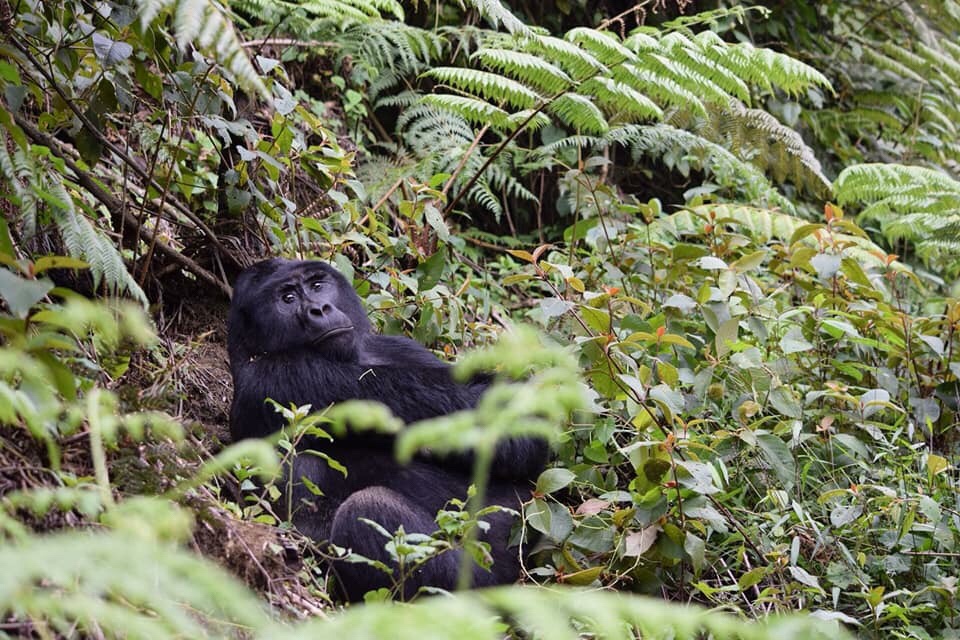 #2: Find a Tour Operator (Wild Travel Safaris & Adventures)
Find a tour operator and head over to the Ugandan Tourism Site. Well, choose us for wild Travel safaris and Adventures as we offer great deals.
In Uganda, it is cheaper and more straightforward than in the Congo. it makes the moment the cheapest place to see Mountain Gorillas @ $700 a permit ticket.
Book in advance as the Uganda Wildlife Authority only sells 88 Permits per day. In the Congo, you have to pay 450$ for a permit while Rwanda charges a staggering 1500$.
#3: Dressing Code for tracking the Gorillas
The best way to dress for this expedition is to wear comfortable long pants and a long sleeve shirt. It is fairly warm in the jungle but could rain at any time so bring also a light rain jacket.
Good walking sports sneakers are also good enough. The trek itself is not difficult at all (note: it takes from 1 hour to 3 hours to meet the gorillas, sometimes it can take up to 4 hours as the Gorillas are always on the move.
The jungle paths are clear and for the first part, it only went downhill. You will hear and see all kinds of monkeys, even elephants are heard, and then finally the guides will stop everyone. 'Quiet now, settle down here and have your cameras ready.'
#4: Get a Group from the Wildlife Rangers.
Most of the groups approach almost 20 members. So now you hear, smell, and see them as they climb up and down the trees. It is truly a stunning experience to see creatures that almost behave like humans.
Young ones playing and pretending to be the big boss, the older ones grooming each other, and the silverback gorilla in a very pensive mood.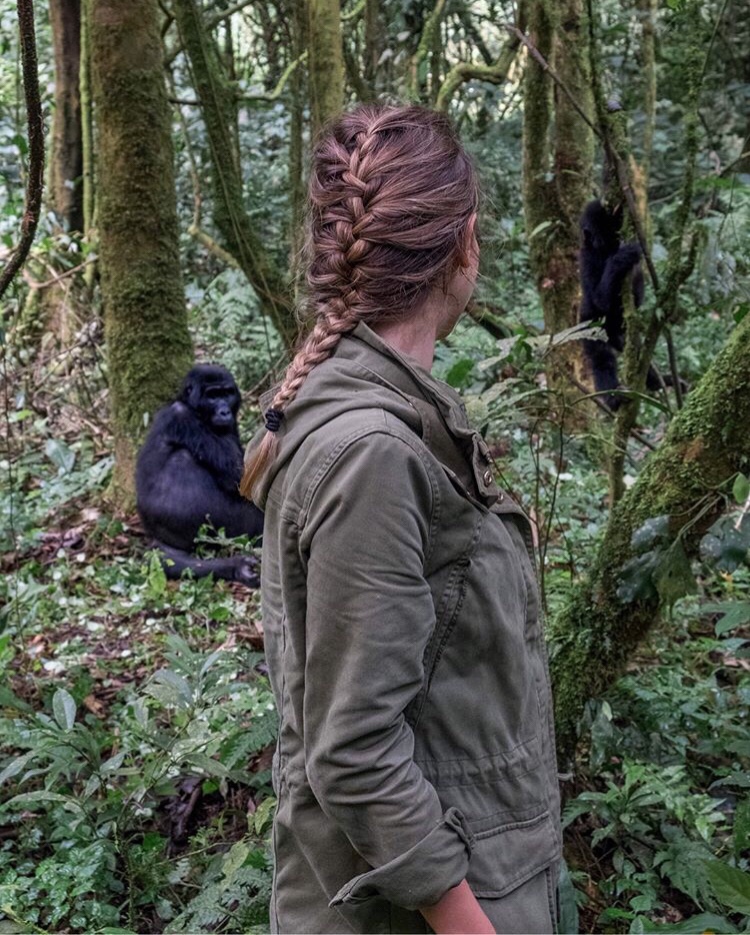 Very impressive how such huge and strong climbers can live only on plants. The silverback truly has it all under control and suddenly there were two.
Luckily that day two groups met who used to be one and very soon in all directions there were gorillas all around us.
#5: Meet the Ranger Guide
The guides told us that these were already the more domesticated groups of Mountain Gorillas. The real wild ones are left in peace. Nevertheless, scientists are allowed to visit the more remote groups from time to time.
People of all ages do this trek and so if you manage through one of those big shopping malls then surely you can trek to find the real kings of the jungle in Uganda.
So If you ever get the chance or are already planning your trip, just go to Uganda. It is also cheaper than Rwanda and safer than the Congo. For a first trip that makes it an easy choice.
While it is for sure one of the more expensive trip activities you can undertake, it is well worth it. For a long time, You would have planned to come here and to have the dream finally come true and well exceed expectations.