The Medical Precautions before going for an African safari.
Besides the Medical Precautions, Going for an African safari means going out into nature, driving through dusty roads to the impenetrable jungles and rafting on strong rapids. An African safari means walking in sprawling savannas, getting really up close encounters with some of the world's most beautiful wildlife, meeting totally unique cultures and tasting several delicacies of the African making.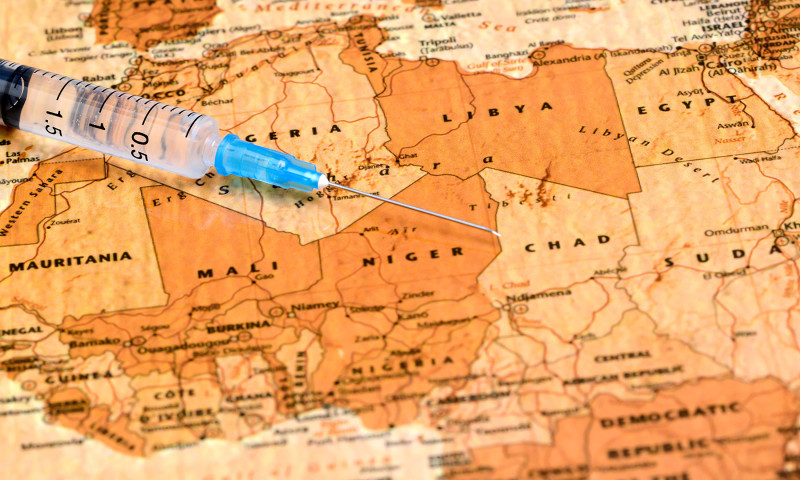 For a Trip to Africa, their is an Excitement and Fear.
On confirmation of a safari in Africa, travelers tend to get several emotions, both excitement and fear. The excitement of anticipating new adventures, probably fulfilling a childhood dream. And the fear of going into the new land, the possible health concerns that are mostly fueled by family and friends that have never traveled to Africa.
So if you are coming on a holiday in Africa and very anxious about various medical concerns, the good news is that, with sound of medical advice from a personnel doctor or travel clinic specialist and several vaccinations, travelers be unlikely to have any serious health concerns.
#1: Visit your general / Personal Doctor
Before embarking on any African safari, visit your general doctor in advance before departure and have a discussion on any health issues you may have.Get the best antimalarial prescription. Malaria is one of the most common diseases in Africa. Tough there is no vaccination against malaria, anti-malarial prophylactics and apply to reduce the chances of being bitten by mosquitoes.
#2: Get a Yellow Fever Vaccination
One thing that you shouldn't leave out is the yellow fever vaccination. It is simple and highly effective. In most African countries like Uganda, Kenya and Rwanda plus several others, the yellow card is now an entry requirement. For the yellow fever vaccination should be best taken ten days before departure because the vaccine takes a few days before you are effectively protected and maybe the vaccinated one might experience light flu-like symptoms.
Note: You have to keep your vaccination certificate together with the passport to prove to the entry authorities that would require it. Still only authorized travel clinics can issue the yellow cards, not every clinic.
#3: Stock up enough of the prescribed drugs before departure.
Carry with you your doctor's scripts with alternative names of the medications in case there is need to seek medical attention while in Africa. Also try as much as to stay healthy and physically fit before leaving. It's very daunting to start an African vacation fighting off a cold or flu.
Make sure that all the routine vaccinations like Hepatitis, DPT and MMR are up to date. Ensure that you inform the tour operator very early if you require any special medical attention or special facilities like wheelchair or a friendlier environment.
#4: Have an Optimum Health for a Gorilla Safari.
For travelers hoping to trek gorillas in Uganda or Rwanda, they should make sure that they are in optimum health since the gorillas are very susceptible to human diseases like flu, diarrhea and cough. Anyone with even the slightest symptom of illness will not be allowed to trek the gorillas, so you must keep yourself safe as gorilla permit fees are not refundable.
#5: Don't hesitate to communicate to your doctors while on a Safari.
While in the field, take heed of your doctor's advice, even if it's not favoring enough, when it limited you from swimming in the Indian Ocean, something that has been your dream from childhood, don't hesitate, you never know what might happen there after. Even after the African safari, stay very conscious of malaria symptoms up to a period of three months.
However, an African adventure experienced in a perfect health Medical Precautions is one that can never be forgotten in a lifetime.