The Bwindi Forest Batwa Pygmy Trail and Nature Walk Should Not be Missed Out.
You don't need to track the Mountain Gorillas to love the Impenetrable Bwindi forest and its bird life, there is a a Batwa Pygmy Trail and a Nature Walk that reflects life at the Bwindi.
Viewing Bwindi a rain forest from a distance will surely leave you in awe, the place is pure magic. Do you know that… Bwindi was voted no. 1 in Travel African magazine's list of top 10 bird watching sites?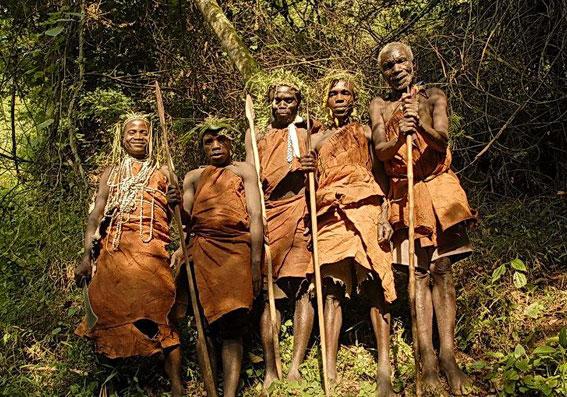 What else can you see in the Bwindi Impenetrable Forest?
Apart from gorillas, this natural habitat has got Elephants, Different Forest Antelopes, Different kinds of monkeys, wild pigs, Chimpanzees Numerous Species of endemic plants and over 400 Species of Birds and Butterflies. If that's not enough, it was a famous home to the Batwa Pygmy Trail people that were later transferred by the government when they gazetted the forest. So you can train their baths and get a real ancient Batwa experience.
The plan on taking a trip to visit the Batwa Pygmy Trail:
overnight at either Buhoma Lodge or the recently refurbished Bwindi Lodge for a real treat or go to the southern part at the Rushaga gorilla camp Or gorilla village lodge for a unique Batwa cultural dance , then take the day-long hike across Bwindi Impenetrable Forest to Nkuringo in the south.
As you head to the forest you have a cool view of the Virunga volcanoes and the breath-taking beautiful Bwindi Impenetrable Forest from outside, you can also decide to go for a Batwa community walk in the Mukungu and be treated with thousands of real innocent smiles, you will among other sites visit caves mini waterfalls like the famous munyaga, and rivers, The air in the forest is real fresh