The Privilege to experience Habinyanja Gorilla Family in Uganda
Whenever there is the Privilege to experience Habinyanja Gorilla Family in Uganda, make sure you make a Beautiful Video for the awesome Gorilla Trekking in to Uganda the Pearl of Africa.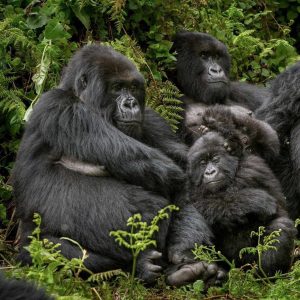 One of the Best Gorilla Group, The Habinyanja Gorilla Family you can have the best privilege to experience one of the best hours of your life with these gentle, mysterious primates. There are less than 900 mountain gorillas left in the world and half of the population lives in the Virunga Mountains.
Although we've managed to raise the count since 1981, that doesn't mean poaching doesn't exist. Their home is protected because it's been turned into a national forest but it's always been at the cost of gorilla and human lives. I found the need to support the locals in the area and help keep the park open for the gorillas through ecotourism.
It's not the "dream" scenario but it's the most ideal for us to live harmoniously with our cousins – the mountain gorilla. They can't survive in captivity, so the only way to see them is to trek in the jungle at 14,763 ft. 12 wasp stings at the end of the 60 minutes reminded me it wasn't my home and we had to head out. Till next time, cousins.
The Safari Packages to experience Habinyanja Gorilla Family in Uganda