Bunyonyi Adventure Experience & amazing Activities at the Lake
The Bunyonyi Adventure Experience; Lake Bunyonyi is located in the Southwestern part of Uganda, laying between districts; Kisoro and Kabale is the famous lake Bunyonyi. The word Bunyonyi means (small birds). So this lake was named after the mass existence of numerous birds at this places. Lake bunyonyi covers an area of 7 kilometres  stretching West of kabale town.
Blessed with more than 25 islands, lake Bunyonyi is really an interesting place to visit. Here you will enjoy Uganda's local boat technology of the banana boats which will be your means for transport to some main islands.
On the list of main islands there is;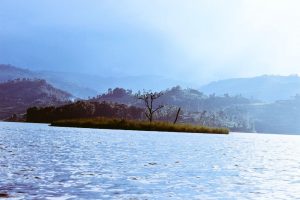 The Akampene (Punishment Island).
In the early days, a tribe of the "Bakiga" in Uganda had its own way, call them methods of reducing early pregnancies amongst their girl children. These measure were punishment.
Any girl who would get pregnant before being officially married (being paid bride price for) would be taken to the this island by her family members so as to starve and die of hunger for it was an abomination getting pregnant before marriage. They would be left there to die of hunger because it's believed they would not swim back to main land.
And for a man who would not afford the bride price of the cows they asked for, would take the responsibility to go get the girl from the island which something was really hard, only the brave would try.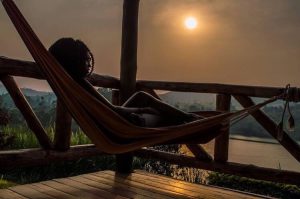 Bwama (Sharps islands).
Leonard Sharp an English Missionary came and settled to this place in the year 1921.
There were epidemics that used to disturb the locals and they would be healed out using African local herbs.
When the leprosy epidemic broke out, Sharp constructed a leprosy treatment centre and a church at this place. He then fully made his settlement at the same place and the naming of that island was following after him. To mention but a few.
These are some of the most amazing and interesting things with Bunyonyi Adventure Experience while on your to visit to lake bunyonyi.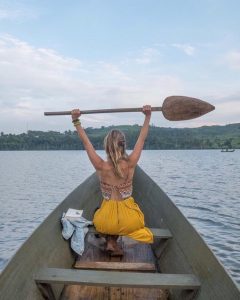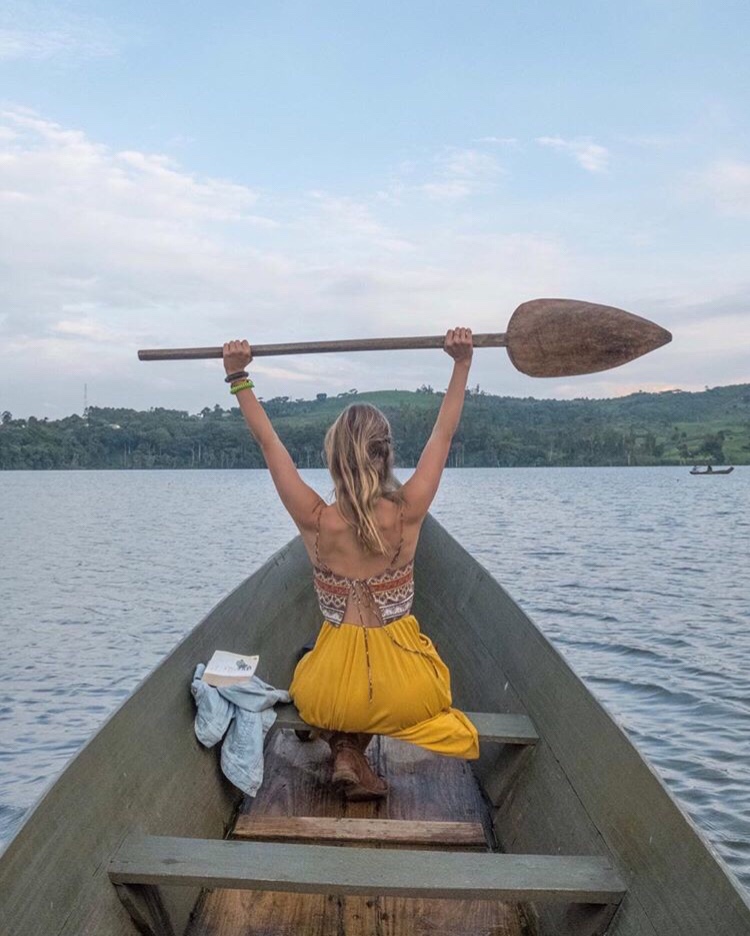 Bird Watching;
Just like the name states, bunyonyi means "small birds ". There are more 200 bird species at this destination.
Be sure of seeing a variety of birds, bonds of different singing birds. The grey crowned crane (Uganda official bird) won't miss on the sightings you will encounter, and many more other beautiful birds.
Swimming;
Those that really love swimming will enjoy this because the water is free from crocodiles, hippopotamuses, and other creatures that may be dangerous. However this lake is a bit deep, but the well experience swimmers won't miss on this one.
Beautiful Sunset and Sunrise Views;
Could be after busy day, but before it closes there is always great times to take pictures of the SunSet beauty shade over the waters and the entire area, and same in the morning on the sunrise just to pump you into the mood before more fun ushers in.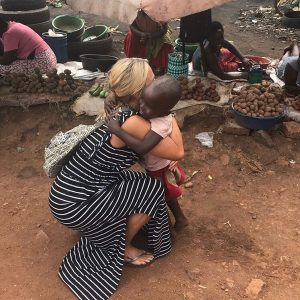 Boat rides to Top islands.
To the punishment island, bwama island and got to know or physically see the place whose history you could have read about.
Local Markets Visit;
You can also opt to visit the local markets in order to purchase a few things you may need and also see how locals carry on business and discover sweet African foods you could not have tasted before.
Chill Out and Enjoy the Breeze.
You'll also be able to sit yourself outside on a chilling place and listen to the birds out there singing, stretch eyes over the lake waters as you sip a drink so as to fully get yourself in the enjoying mood.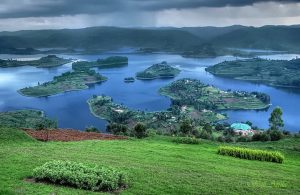 Hike over Hills;
Visiting the surrounding area, you'll encounter different hills on which you'll hike, see and know about beautiful cultural sites in the area.
There a traditional healers that have their sites in the hills, these you'll not miss on seeing them and also know how people go on there to worship the gods.
Planning a vacation to the pearl, this is a great beautiful site you should not miss on visiting.
---

A top tourist destination you too will enjoy, we shall surely be ready to take you to Bunyonyi Adventure Experience the beauty blessed over this destination.