Why choose to Travel with Wild Travel Safaris? This is a common Question always asked in minds and silence.
Why Travel with Wild Travel Safaris Because We are a Ugandan licenced ground handlers and tourism operators. We are licenced by the government of Uganda and we pay taxes with effective licences with the Uganda Ministry of Uganda Tourism and Trade as well as active Members of the Tourism organisations; like the Uganda Wildlife Authority Uganda Tourism Board and Associations Uganda Tour Operators.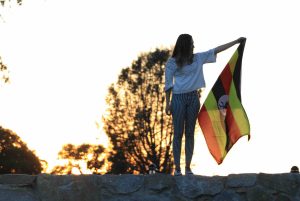 We are gladly happily to say that why choose to travel with wild Travel Safaris and Adventures, we opt out the best services and so much passionate to the world's development and maintaining the sustainable Tourism Development in Uganda. Check out the listed entities below which make us one of the famous Travel Company in Uganda.
We Know Uganda, we know East Africa at Large we live in Uganda working in uganda and we ahead go on to attract more of visitors to uganda through the upgrading technology as we take on pride to introduce tourist to uganda.
Never Been a disappointment to our Tourists / Clients
We have been bringing tourists to Africa specifically to Uganda, through out East Africa from Uganda to Rwanda, Kenya and Tanzania for over the last 3 active years. Generally we started as Uganda Tourist Guides. So we ended up making a interface to bring out the online platform to encourage more of traveller to Uganda
Our Office and Drive Guide, Happily Rule the Success of the Tour
We have a team of operators/guides that are well trained with basic formal guiding skills. That have guided different groups of travellers to their selective desired destinations in Uganda and East Africa at Large.
Smiley Cooperativeness of our Guides and our lovely Clients.
Our Ground Guides are so informative, cooperative, ever smiling, kind and loving. And with such an Expert, expect nothing less than having a good time all through your stay here with Us.
Excellence Experience in retrieving queries and organising itineraries
With our experience, we know exactly what you could do, where you would go have fun, adventure new things so as at the end of the day see value of your money.
24/7 hours active Online Platform
We have a very active online platform where you can directly talk to our public relations personnel who will be at your service anytime you may need them.
Giving Back to Support a Life on Education
When you confirm a trip with Us, Some of what you call profits that we gain. This money is given out to A Child of Uganda who Cannot Help themselves with Further Studies. So many Children at Home can't Have the best because of Many Unknown Circumstances. So here we come up with a Child Life Support for the Needy. Email us on : wildtravelsafaris@gmail.com to Know more about this programme.
Durable with great welcoming safari lodges
Due to experience, we have been able to negotiate deals with our suppliers in order to see that our clients are fully covered. For example; great accommodation at nice cottages, hotels, lodged and so on.
With the information given to you all above, your search for the best travel company will become a bit simplified.
We would surely love to bring you to Uganda(Africa), take you through it all, take you to the most amazing adventurous spots and so on.
Hope you won't select any other if not Wild Travel Safaris.