Safari Tours in 4×4 Safari Jeep Landcruiser
All most of our Safari Tours in 4×4 Safari Jeep Landcruiser as we take a look inside the;
4×4 SAFARI JEEP LANDCRUISER.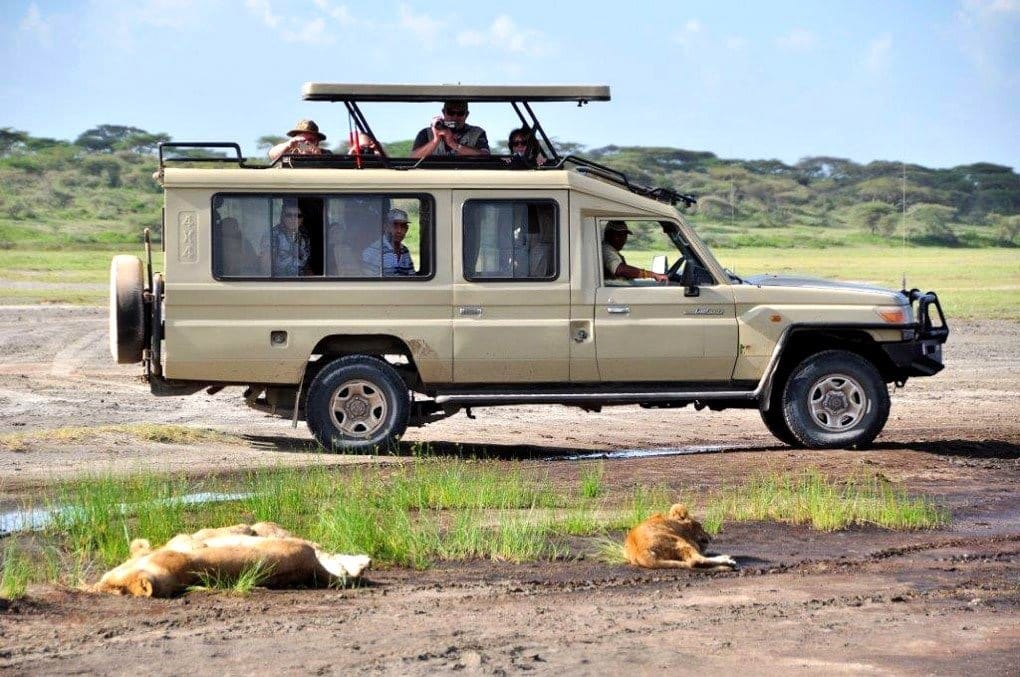 The 4×4 Safari Land cruiser is by far against any choice the road trip transport means designed to tackle the challenging safari terrain.
A thread…!
Strong large build capacity with "Hatch top" makes the vehicle the right choice giving an enhanced suitable 360° game viewing within the national parks and game reserves.
A unique suspension system and open-sided tiered sitting arrangement specially designed to maximize…
your comfort and game viewing opportunities.
The Land Cruiser comes fitted with UHF Radio Call, game viewing hatches and additional safari customization such as; cooler boxes to carry drinks, comfortable reclining seats and a load compensating suspension for a smooth…ride on rough African safari roads.
It has double spare wheels and 5 doors for easy access and has 2 fuel tanks to ensure you go for long trips without worrying fuel may run out.
This Safari jeep is an 8 seater- 7 behind and 1 in front.
The front seats, the driver…and a passenger. It has an open roof for sightseeing and photography moments.
The Luxury 4×4 Safari Land cruisers are indeed part of the lasting African safari experience.