How most locations or present Places in Kampala got Names with History
The Most Common and Present Places in Kampala got their local names due to the Historical background of the area in the Ancient times just like you Here Kampala was a Home of Impala. This was due to the Direct Translation of the Africans.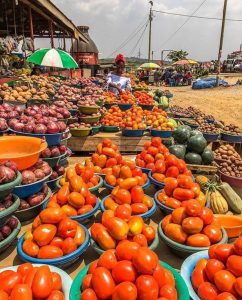 Most suburbs commonly known by different names today have changed names over the years. Read and understand these nine places around Kampala whose former names are still recognised by a few and mostly the elderly present Places in Kampala.
1. MAKERERE
This is where the oldest government university sits at, and in fact the most popular university in the country.
The original name of this place was 'Nnyanja Eradde'. At this place, was always a good view of Lake Victoria, from Kabaka Jjunju's palace [1817-1819]. One morning, while coming from Mugongo currently known as "Kyengera" to meet one of his mistresses called Nnalunga, daybreak found him at Nnyanja Eradde where the present Makerere Church of Uganda is. By this time, he would always have reached his palace that was in Mulago. On realising he was late, He felt embarrassed and said "Olwaleero gano makeerere" meaning (day has broken before I am back in the palace). Henceforth the name Makerere.
2. KITTANTE
A large herd of cattle would always match down the stream flowing from Katanga through Kittante Road, the present Yusuf Lule Road down to the Golf Course. Cattle crossing the swamp that was on there before, used to get stuck in the mud and couldn't move any further.
After staying here for sometime, some animals could either die there while others would be killed by thieves and they would share the beef. Since then, it came to be known as (Ekisenyi ekitta ente) meaning the "swamp that kills cattle". And on till today, the place is commonly known as kittante.
3. NAKULABYE.
On before, this place was originally known as Bukesa, a name not as known as it was before.
The Kabaka of Buganda by that time, Muteesa I had a wife called Kabaseke who stayed in Bukesa. Even at a hill called Kyakulidde, Kabaka Muteesa I would see who was at his wife's place at anytime aiming far from the hill. While on a sunbathing one morning, Kabaka called out for one of his subjects, who he had earlier seen at his wife's courtyard way far in Bukesa. The servant turned up late, and on arrival, The king said to him, "Nnakulabye emitala" (I saw you at the other side of the valley). From that moment Bukesa became "Nnakulabye" which means "I saw you".
4. NAKAWA
In 1854, Kabaka Muteesa I built a palace at Banda. It is said he was very cruel, and ordered for the killing of many of his subjects for their incorporation and for all those that didn't second with him.
There was a day he went through Nakabotongo, when he reached there, he found a few residents there and asked why it was all like that. He was then told that the residents had heard about the order to kill them all. He felt it and replied, "Nnakaawa nnyo! Okuva kati tunaateesanga buteesa" (I was very bitter! From today onwards we shall discuss matters). Since that day, the place came to be known as Nakawa till today.
5. BAKULI
This was originally part of Bukesa. Within the premises of the now defunct Hotel Regency was a restaurant owned by a one Pharkulo. A Goan who owned the restaurant known for serving food in dishes, 'ebbakuli' (dish). This earned the restaurant a name of famor and it became so famous in the area.
'Bakuli' became a common name for the place. Though some say, it was the locals failure to pronounce the name Pharkulo that it was easy for them to easy say "Bakuli" henceforth the place is the up to date Bakuli.
6. LUNGUJJA
This was known as 'Kikwandwa' until when the first Arabs from Zanzibar came to Uganda, pitching camp there in 1844. They named their base 'Unguja' after a trading post in Zanzibar. The Baganda easily changed the pronounciation to Lungujja than Unguja. The locals' version stayed.
7. KYENGERA
Before it became Kyengera, its former name was Mugongo, but this was not its original name. During Stanislaus Mugwanya's reign, he threw a huge party, where plantain trees (bitooke) with raw plantain (matooke). These were used to decorate all on the roadside. As he was on his way to the party, he realised that all the plantain had ripe matooke.
Since food was all in plenty, people ate till they were all full. On leaving the party, he said, "Those who are still in need of food should pluck the plantain fingers and go with them home".
It was really a season of plenty and they called it "Kyengera".
In (1884-1897) during kabaka Mwanga was scheduled to pass by the place so as to go visit his locals that was in that area.
When the locals heard about the news, they felt so happy and started decorating all the road with banana plantations.
Unfortunately the Kabaka's day visit was set for another day which was after weeks.
On coming, all the banana plantations were ripe and when saw them he said "Abeeno muli mu kyengera " meaning (people of this area are in the ripening season) this is a season that still happens up to now. Time comes and the matooke (bananas) ripen at a very high rate.
The place that was previously called mugongo is up to date commonly known as Kyengera.
You would ask yourself, How did mugongo come about?
Years before, there was another Buganda King by then called Kabaka Suuna.
He was travelling far to his newly captured colony. On the way travelling, one of his men that were carrying his luggage reached a point and got tired.
When the king saw him he said "Oba omutwe gukooye, teeka ku Mugongo" meaning (if the head is tired, put on to the back).
And since that day, the name was Mugongo.