Best Company for Gorilla Trekking in Uganda, Rwanda and Africa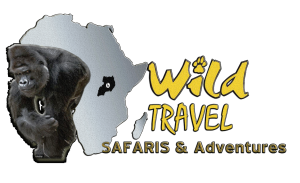 In order to determine the Best Company for Gorilla Trekking in Uganda, Rwanda and Africa, a better mind of advise is outlined below and feel safe in choosing Wild Travel Safaris as other travellers have fared with this company on to having their Lifetime gorilla trekking Safaris.
Reviews are very important. They help you know what to expect from the company and also you get to know the quality of services they usually provide so take time and read through several reviews before committing to the company. Reviews are always got from Tripadvisor, Safari bookings and google.
2: Explore Our Company Website
Have time to read and exploit the Company's Website for genuine Information about Gorilla tracking, Gorilla permits and any other information and also do comprehensive research on the company so as to be sure and meet your expectations of the best trekking experience. wildtravelsafaris.com
3: Send Multi inquiries to different Companies
Do not just send inquiries only to us or 1 company, have a better test by sending inquiries to different companies. On receiving the replies, evaluate how you have been responded and here you have a choice on who to choose. This will give you a better view of the gorilla trekking experience.
4: How Fast is the Response Time
When you have sent in your inquiry, and the response time is very long, then the company is not efficient enough in handling such demanding activity. It should take between 15 minutes to 2 hours to get a reply, otherwise, you won't get the best service even during a gorilla trekking safari. In case it takes up to a day without getting a response, then you can try other companies since there are quite a number of them.
5: Is a Company a Better Member of a local tourism Association
Before you select the tour operator, take it a point to find out whether the company is an active member of the tourism Association in the Given Country like being a member of either AUTO(Association of Uganda Tour Operators) or Rwanda Tours and Travel Association. With this, get to know that your safe with booking with the Companies.