10 Days Mountain Hiking with Gorillas and Wildlife Safari
This is our 10 Days Mountain Hiking with Gorillas and Wildlife Safari in Uganda Package. On this one, you will have the option to climb the Mountain of Moon, mountain Rwenzori. Taking part in the Wildlife Experience journeying the Mountain gorillas and the Savannah untamed wildlife on the loose.
Day 1: We Drive to Kasese Town
We will venture out to Kasese Town hidden in the Western side of Uganda to the Rwenzori Mountain Ranges. The drive will take us around 8 hrs from Kampala through Fort entry. We will do some shopping for the significant Gear that we will be needing to utilize and prepare for the 4 days journey of Rwenzori Mountain.
Overnight: At the White House Hotel in Kasese town, Trekkers hostel in Kyanjiki, and Ruboni Community Camp.
Day 2: Trek itinerary too – Rwenzori Mountains National Park.
In the Morning at 8:30, we will Start and make a beeline to meet the aides for preparation. You will begin strolling to the UWA officers' post at around 1,727 meters. Here the officers will brief you on the day's exercises alongside the principles of the National Park. The walk is about 8.6 km and the anticipated time should cover between 5 to 7 hours. Beginning from Trekkers headquarters at 1,450 meters and the move up to 3,171 meters.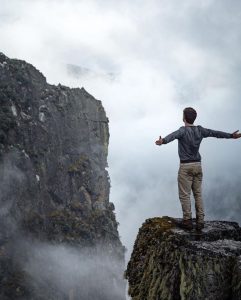 Day 3: Hike for about 7.4 kilometers 4 to 5 hours.
After breakfast, we will proceed from the camp, and cross a little stream after which the ascension gets steep for around 200 meters up a restricted covered edge.
Now, you can see Kilembe town somewhere down in the valley and across Lake George and End the Trail at Kiharo Camp. It is 3,588 meters now. Arranged straightforwardly at the base of stone precipices 20 to 40 meters, with transcending tops above.
Day 4: A Hike of 7.6 km takes 5 to 6 hours
We backtrack past Polys cover and move up to the principal edge of 3,515 meters at Mutinda camp. After meeting the path we slip to Kalalama Camp 3,134 meters where we will set up our night suppers while sitting above Kasese and Lake George from an astonishing perspective.
Day 5: 11.6 km we slowly descend down through the bamboo forests.
The bamboo zone is wet and boggy shedding huge volumes of leaves that hold dampness. As we arrive at the lower part of the edge we cross an enormous quick streaming stream on the Musenge rock cover.
We will eat and have a brief break before we walk the last 6 km through the thick mountain montane timberland to the Rangers Post around 1,727 meters. After a short preparation, we close down and stroll down.
Overnight: At Trekkers Hostel.
Day 6: We drive to Queen Elizabeth for an evening game drive
After breakfast, we shall drive to Queen Elizabeth Wildlife Park, with a fantastic creator explosion drive. Excellent loving scenes and views. The down-wrapping forces resulted in the Rift valley faults, forming photogenic scenes. We shall then visit lake Katwe only if time allows. We shall then head to check in at the lodge and then have lunch.
In the evening, we shall then go in for the Wildlife game drive on the Kasenyi game track grounds. We shall look out for the Animals like Uganda Kobs, Lions, Hippos, Elephants, and Leopards among others.
Overnight: At Bush Lodge, Park View Lodge.
Day 7: Morning Game Drive and a Boat Cruise at the Kazinga Channel
After Morning Breakfast, we will drive in for the Game drive to pay special mind to more of the Missed Animals. For Example; Lions, Leopards, Hyenas, Elephants thus numerous Antelopes.
We will at that point return to the hotel for lunch and a while later go for an evening Boat Cruise at the Kazinga Channel. At that point, re-visitation of the hotel, revive then supper.
Overnight: At Bush Lodge, Park View Lodge,
Day 8: Kalinzu Chimpanzee Tracking then continue to Bwindi Home of Gorillas
Promptly in the morning, we drive to the Kalinzu primates' home of chimpanzees, to follow the woods chimps and meet different primates like the high contrast Colobus monkey, and later on, handled to the Ishasha grounds of the Tree climbing lions. furthermore, eat at the River Ishasha. or on the other hand the Lodge.
At that point do a night game drive paying special mind to the lions in the trees and you are destined to see an assortment of natural life like the Hippos in the waterway, lions in the fig trees, Buffaloes, Hyenas, Leopards if you have karma and numerous Antelopes. Subsequently, drive to Bwindi Forests.
Overnight: Bakiga Lodge
Day 9: Gorilla Trekking Day, and Lake Bunyonyi overnight.
Awakening for the overall safari feature "Gorilla Tracking", I trust you will awaken feeling great. On this day you'll meet a group of astonishing gorillas.
Briefing at the Ranger post at 8:30 am, where you join other trekkers remember a group of 8 people meets one family. There are always many people going to track. So you'll be advised to team up with others to track with them.
Later in the evening, we shall drive to Kabale at Lake Bunyonyi so as to enjoy the amazing view of the deepest lake in Africa. The lake has over 29 beautiful islands, you'll surely enjoy the experience and beautiful views at the Arcadia Lodge.
Overnight: At Lake Bunyonyi Overland, Eco Resort, Arcadia Lodge, Birdnest Resort
Day 10: Drive back to Kampala or Entebbe for an Evening Flight.
After having breakfast, we will embark on Kampala. On our way, we will have a stop at the Equator line for Lunch and Amazing Photography. A short time later, we will continue to Entebbe for you to get your flight.
End of 10 Days Mountain Hiking with Gorillas and Wildlife Safari

The 10 Days Mountain Hiking with Gorillas and Wildlife Safari includes:
Ground transfers
Rwenzori Hike fees
4×4 custom-built safari vehicle
knowledgeable driver/guide and fuel
Bottled drinking water
Accommodations with mentioned meals
Entrance fees to the National Parks and sites
Gorilla and chimpanzee tracking,
Bigodi swamp
The Trip rejects:- All exercises not referenced in the Itinerary, Insurance, Flights and visa for Uganda, All Meals and beverages not as per the facilities, climbing devices, Tips, and individual costs, for example, clothing and correspondences.