Pian Upe Wildlife Reserve
Pian Upe Wildlife Reserve is one of Uganda's sturning  conservation areas. Located 463 km from kampala in north eastern Uganda. It is the second largest conservation area covering an area 2788 square km.  It was first gazetted as Debasien Animal sanctuary in 1958 and later name pian upe. The name pian upe originates from two karamojong tribes that is the pian and the Upe  who occupy the land.
The Pian Upe Wildlife Reserve is located in the North eastern Uganda in the districts of Moroto and Nakapiripirit. The major town next  to pian upe is Mbale town which is approximately 90km.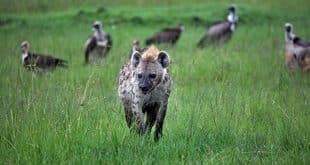 The game reserve is a virgin conservation area which has not been discovered by many tourists. It provides a breathtaking encounters within the wild with rare species of wildlife which can not be found in other areas of the country. The reserve is composed of grassland,  woodland grassland, forested vegetation in the foothills of mount moroto , riverine vegetation along banks of river Greek which makes it an complex ecosystem supporting a lot of species and habitat to rare species like the ostriches.
The Pian Upe Wildlife Reserve covers areas of mount kadam and mount Napak in the north, mount napak is 3rd highest in the karamoja region and very tough to climb. Mount moroto is just adjacent to moroto town., this volcanic mountain make a chain of ranges from mount Elgon which makes borders with Kenya, the chain also includes mount morungole.mountain climbing activities are also offered by the game reserve.
The diverse ecosystem of the game reserve include the red acacia and desert date, bushwillows , harrisonia abyssinica , red spike thorns , butterfly pea wooly caper, thatching grass. Which supports a variety of wildlife in the reserve. The lower vegetation burns every year which allows growth of fresh grass and thus the flourishing of this ecosystem.
Pian upe is blessed with a number of wildlife which includes the jackals, spotted hyenas , serval cats, leopards, cheetah, wildcats,  topi, cape buffaloes, rothschild giraffe, roan antelopes which can only be found in pian upe game reserve in Uganda, blue and common duiker, klipspringer, rock pythons, puff adders savannah monitors common agama, ostriches Variety of bird species like ostriches, jackson's hornbill, white headed buffalo weaver, hartlaub's bustard  among others.
You cannot miss out on visiting the karamoja cultural museum  which is located on the foothills of mount moroto . it   was constructed by the funds from the French government and was commissioned by Janet Museveni . the museum has got a collection of fascinating collections , cultural heritage of the the entire karamoja region.
The accommodation is one of the first solved problems in the region. Various accommodation  facilities ranging budget, midrange and standard facilities are found in the region for example shalosa hotel, mt moroto hotel, buffalo guest house , UWA bandas