Nyege Nyege Festival in Uganda
The Nyege Nyege Festival in Uganda is an annual four day fete that happens alongside Africa's longest river the Nile in the adventure capital of East Africa; Jinja town. This colorful festival brings together several artists from across Africa to entertain thousands of people.
Nyege Nyege being a traditional word meaning peace, respect and loads of joy, this is what surely the festival is. It's about food, fashion, fun, curiosity and strives to the world of wonders that is noticeable in only four days of the year.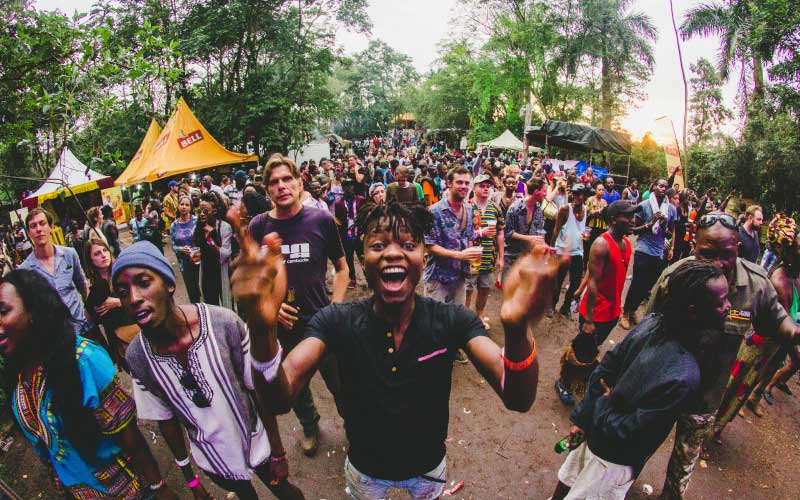 This festival is considered as one of the biggest and most important four day international music festival that collects hundreds of tourists, party holics, fashion stars, musicians, artists, traders, entrepreneurs and all sorts of people you ever imagined from East Africa and all over the continent.
Happening every September in a year, Nyege festival has started topping most travelers bucket lists on the must attend festivals in Uganda. It is a singular event that leaves a diversity of tribes and nationalities with different origins, talk of South Africans, Kenyans, Rwandese, Europeans,
Ugandans, Tanzanians and many other wanderlusters speaking one single language of happiness.
See how wild travel holics can go just on exceptional DJ skills, free spirited souls running from one section to the other that has the loudest music, happy campers who leave their comfortable beds to come and sleep on the Spartan mattresses on the Rocky river banks of the Nile.
These four days of Nyege festival turn out to be the busiest days of the streets of Jinja city. Boda boda riders fetching people from all corners, hotels and lodges fully booked for the four days, with the longest queue of tourists both domestic and international yearning to see Africa's longest river the Nile.
This year 2019, this Festival is scheduled to happen on 5 th to 8 th of September. It's an event that is worth fitting on your Uganda safari itinerary. We can book for you that ticket, get you accommodation and meals for the four days and transport. Just confirm with us your interest, we are at your service.