Mweya Safari Lodge – Queen Elizabeth National Park
Mweya Safari Lodge is in the heart of Queen Elizabeth National Park lies this Spacious Lodge. It is surrounded by the famous mountain of the moons "Mountain Rwenzori".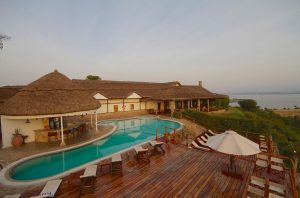 The game life of the surrounding National Park is quite interesting, with over 90 mammal species, over 600 bird species with will give you chance to discover the beauty in the pearl of africa.
Adding on to your romantic stay here, you can add activities such as; morning and evening game drives, boat cruises, Chimpanzee trekking, tree climbing, nature walks to mention but a few.