Hiking Mount Muhavura a Life Experience
Hiking Mount Muhavura is an experience you shouldn't miss in life. Mt. Muhavura is 4,127M above sea level. Muhavura (Muhavura stands for "guiding" in the local Lufumbira language, the volcano is a permanent landmark to guide you to Kisoro from any side of the world).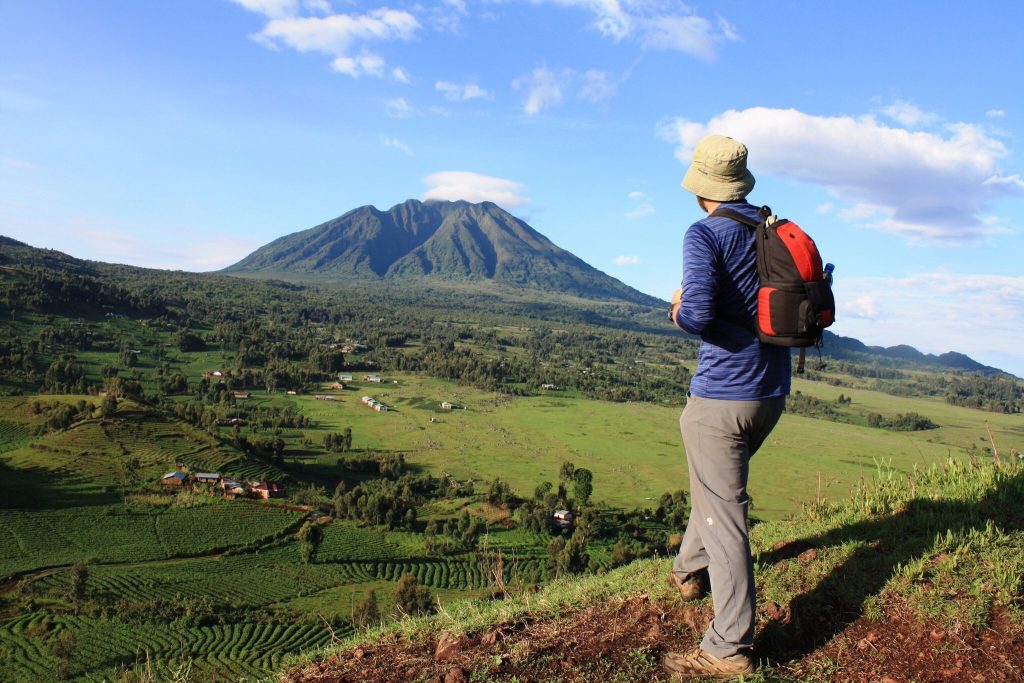 Muhavura is among the 06 Volcanoes that make up the Virunga Conservation Area. At the peaks of Muhavura and Gahinga, you're in two countries (Uganda and Rwanda) without a visa. While at the peak of Mt. Sabinyo (locally meaning Old man's molar tooth) you're in 03 countries of Uganda, Rwanda and the DRC all without a visa.
The Facts of Mount Muhavura
The Peak of Muhavura has a beautiful crater lake with fascinating views of the 03 countries.
Hiking right from the starting point to the peak is breathtaking, you need to try this. It's very charming and you will be a conqueror after the hike.
You physically feel the automatic changes in temperatures, altitude & vegetation cover.
You are exposed to some of the high altitude dwellers like the Albertine endemic birds for example the Rwenzori Turaco, Rwenzori Double Collared Sunbird, malachite sunbird among others.
UWA has got amazing and very knowledgeable guides who will help you uphill.
Prices for all the hiking activities are subsidised enough to listen to the cries of your pockets & Wallets.
Make it a point to visit Mgahinga Gorilla National Park for volcano hiking, Golden monkeys and gorilla tracking. This is where Gold meets Silver.