Bigodi Wetland Sanctuary a Biodiversity treasure
Bigodi Wetland Swamp goes amazing, its unusual to find a swamp treasured and guarded by people in Uganda. By the time you read this, most of the swamps in Uganda are destroyed to page way for residential houses and other commercial projects.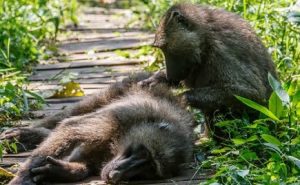 Bigodi swamp is situated on the edge of Bigodi Trading Centre, at the western edge of Kibale Forest National Park in Kabarole District just 35km from Fort Portal Town.. This Swamp measures about 4 sq km and was known as a popular hunting ground that was before 1992 which was later uprooting pervert from the village.
The Name Bigodi was derived from a Rutooro word, "kugodya" which means to walk tiredly. It is said that when travellers reaches Bigodi on foot, they were always too tired to continue and fence the jungle; hence they end up resting there.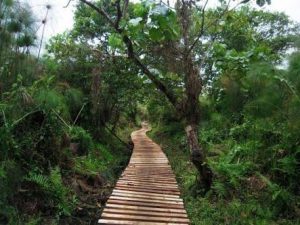 Before in 1960s, this wetland was originally called Marlene, meaning a place of water lilies and later on Nicknamed Magombe (a Luganda word for grave) because some Baganda drowned there while constructing a bridge. Then officially given the name Bigodi Wetland Sanctuary.
In Bigodi, some locals will not let an opportunity pass them. There are tourists who don't want to sleep in luxurious lodges, they instead want to sleep in African homesteads and Tika with other Residents have fully utilized this opportunity.
Tourist Attraction in Bigodi
The Bigodi wetland is utilized do tourism and a group of women get raw materials for making Hand Crafts. The Wetland is an important area of biodiversity. It hosts 8 species of primates and over 300 birds species. The most popular bird for tourists to views is the great blue Turaco (Corythaeola Cristata ).
A wide variety of mammals live or visit the Wetland from the neighboring Kibale Forests Park. These include the sitatunga, Otter Mongoose, Civet Cats and Chimpanzees. The common trees species are wild palm, rubber and fig trees and rafia palms which are widely used in making HandiCrafts.