All Day Best Mountain Gorilla Habituation Experience in Bwindi Forest – Rushaga Sector
As we bring out the Best Mountain Gorilla Habituation Experience Safaris, This All Day Gorilla Habituation Experience usually takes in 4-hours with a Gorilla Group in the Rushaga Sector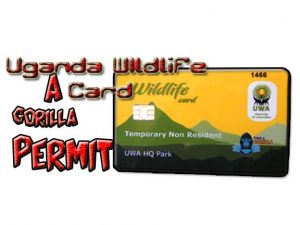 The Gorilla Habituation Experience is 4-hours with the Mountain Gorillas in Bwindi Impenetrable Forest in the Rushaga area of the Park; when you add on the Trek into and back out the Forest in search of a gorilla group that is being habituated, "it a full day Activity".
The Gorilla Habituation Experience Safari is only offered in Uganda and only in the Southern Sector of Bwindi Impenetrable Forest; Called Rushaga a few kilometers away from Kisoro a Town bordering Rwanda and DR Congo.
The Mountain Gorilla Habituation Experience upon request can be included in any of Uganda; private Midrange or Luxury safari on which it includes participation in Gorilla Trekking in Bwindi Forests Uganda.
"The major difference between a normal Gorilla Trek and the Gorilla Habituation is this. Gorilla Trekking is observing the gorillas in their natural Habitat, taking photographs of that memorable Time.
The Gorilla Habituation Experience is not just a longer version of a Gorilla Trek, it is your active participation in the Habituation process and a learning experience."
If a Gorilla Habituation Experience Safari is on your Bucket List this year, let us know the number of days, the airport you will be flying into, the best airport being

---
Here Comes the Best Gorilla Habituation Experience Safaris in Bwindi Forest – Rushaga Sector