Bungee jumping is one of the greatest sucide adventure activity you should not miss out while in Uganda Jinja.
On visiting Uganda, there are quite a number of amazing places and activities like Bungee jumping we can take you through in Jinja. So some of the activities include;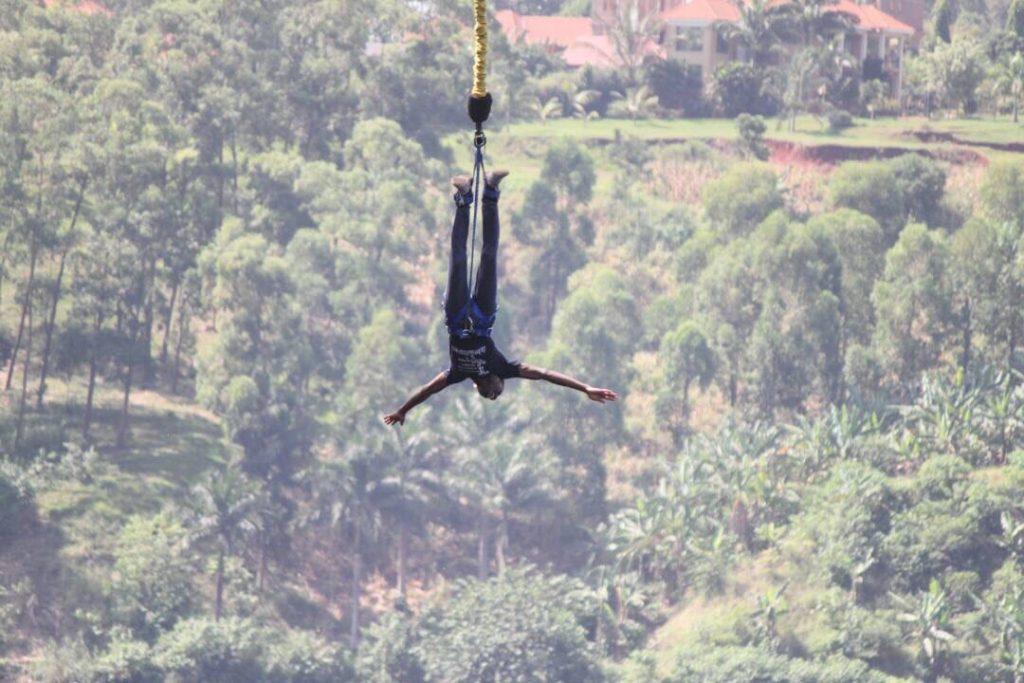 Bungee Jumping is one of the greatest adventure activities you can do while in Uganda, Jinja is where you can enjoy this breathtaking activity.
》You jump from a 12m steel structure on the cliff above the nile is by no means Ordinary.
》A person should be 13 yrs and above to do this encounter.
》As you flow down the cliff, getting closer to the nile waters, the latex will draw you back immediately after touching the water.
》Touching water is optional. You can choose to touch it or stop closer to it, though it's really a great and remarkable touching the fresh nile water.
You can also go through other activities such as;
Bird watching
White water rafting
Quad biking
Kayaking, to mention but a few
Contact us direct info@wildtravelsafaris.com and discuss us adventure tour with us.