Aramaga Rift Valley Lodge
Aramaga Rift Valley Lodge is in western Uganda, located just 10 km (6.2 miles) west of a Tourism City called Fort Portal. The lodge overlooks Africa's spectacular Great Rift Valley and the popular Semuliki Wildlife Reserve. To the north of the lodge, you can see all the way to the Congo's Blue Mountains and even the outline of Lake Albert and with close proximity to Kibale National Park and Chimp Tracking.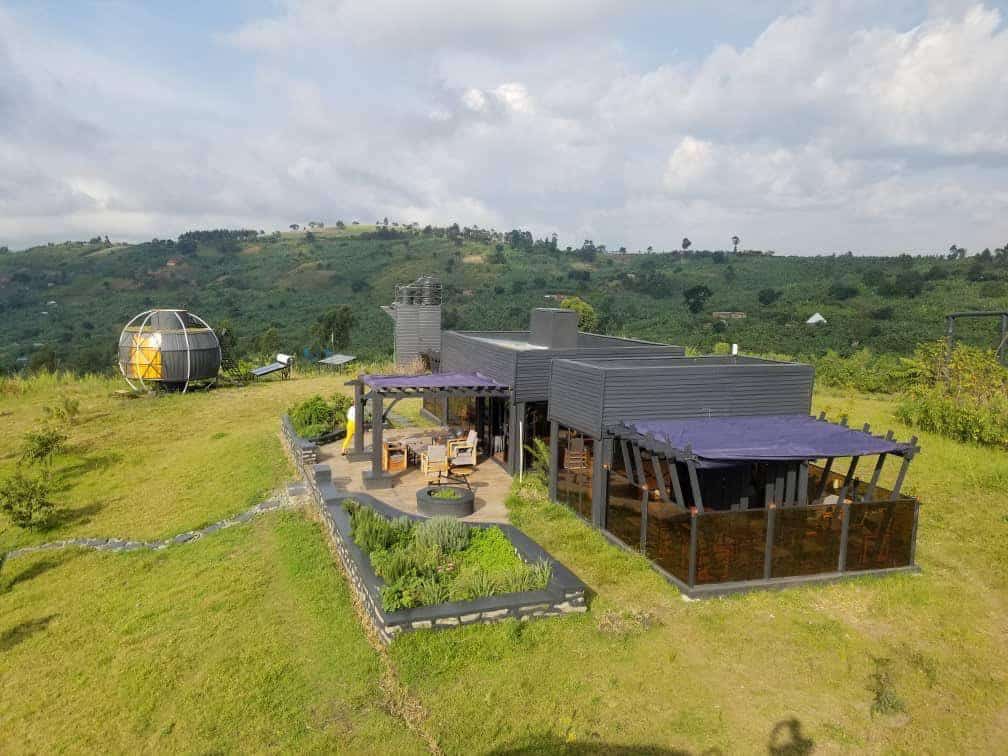 Aramaga Rift Valley Lodge was designed by a Ugandan man with a deep passion for sustainability. Together with an American business partner, they created a place where they could provide guests with a highly exclusive, African experience and environmentally conscious hospitality.
From solar energy to green roof technology, every aspect of the lodge was carefully constructed to protect the environment and harmonize with the natural landscape. The lodge is located on an escarpment overlooking the Great Rift Valley, which is considered one of the most spectacular regions on the African continent. Each guest pod has 180°, floor to ceiling windows offering breathtaking views of the soaring Rwenzori Mountains, Semliki Wildlife Reserve and the Great Rift Valley floor.
Whether this is your first time traveling abroad or you are an experienced explorer, we hope that the landscape takes your breath away and that your stay here is memorable. Our team works hard to convey the beauty and wonder of this region and we are happy to answer any questions you might have.
Hope to see you soon!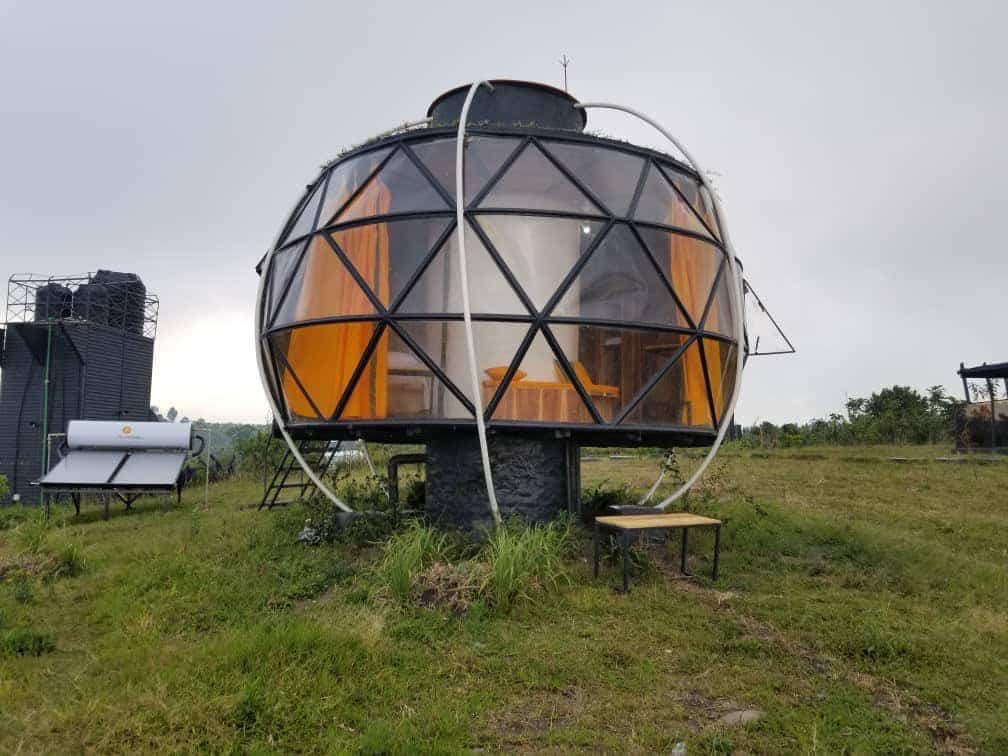 A lovely area to relax on your own or mingle with others. Throughout, you will find comfortable spaces to relax, enjoy an evening fireplace chat on cold evenings, uncover tiny details of the Milky Way on our telescope or socialize with other guests as you enjoy your favorite drinks and food
Each of the six space themed pods (Moonshot, Starship, Galactic, Orbit, Supernova and Gravity) was designed to take advantage of the breathtaking views and the natural curves of the landscape to create exclusive and highly-personal experiences with a relaxed approach to luxury. The Moonshot pod is the more spacious pod for our guests with family with a reasonably sized bed – they are called French Double Beds.
Every one of the pods offer the space to fully unwind, enjoy stunning views from the comfort of your bed, seat or private roof top tub. The pods reimagine luxury in small spaces as could be in a space shuttle with a reasonably sized bed, sitting area, green roofs with roof top cold/hot tub "Jacuzzi" experience that gives you the whole sky and spectacular valley and mountain views
COMMITMENT TO SUSTAINABILITY
Our focus and emphasis on eco-friendly choices, commitment to the environment and sustainable tourism.
We strive to be an eco friendly and environmentally sustainable lodge and this guides our operations right from the start. Some of the steps we have taken include;
Running on 100% Renewable Solar Energy

Reforesting local areas suffering from unsustainable agriculture

Locally sourced construction materials

Locally sourced goods and services

Organic Gardens with fruits and vegetables

No plastic bottled water

Filtered local spring water dispensers

Eco-friendly Green Roofs