Things you must know about Mountain Gorillas.
The most amazing and Interesting Things you must know about Mountain Gorillas.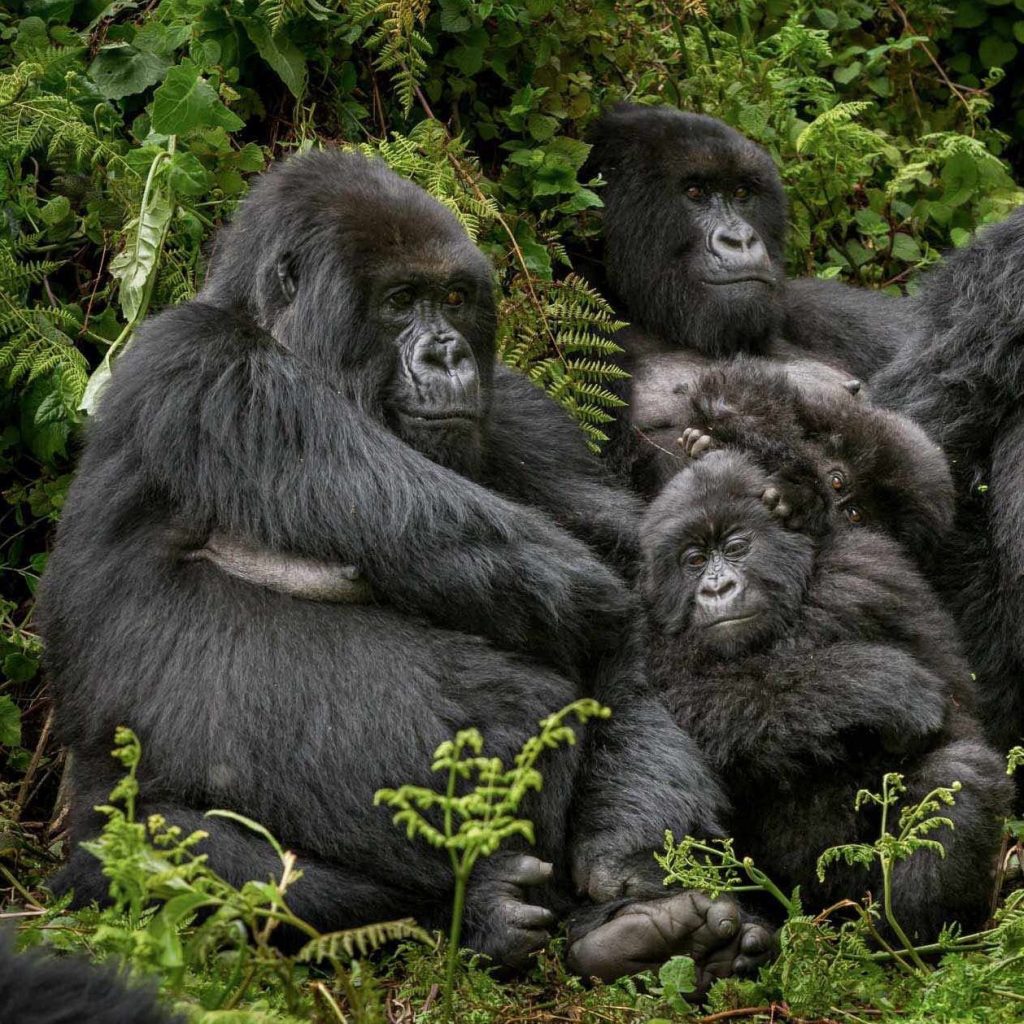 Most of what you should know about Mountain Gorillas are;
Mountain gorillas are human / our cousins having 98.4DNA like human beings.
They are only found in Uganda, Rwanda and Congo in the whole world
They have gestation period of 9 months like human beings.
They stay in group of 6 -12 members with a silverback who is the dominant male, females with their infants and young males called blackbacks.
A Silverback decides where to go,what to eat,where to sleep ,when to wake up since he must protect the whole group at all times.
He is called silverback because of the silver spot at his back.
Gorillas other than other great apes, they have arms longer than their legs.
A Mountain Gorilla is a very shy animals that are very active during the day and at the dusk every gorilla makes its own bed (Nest) made of leaves and other materials like tree branches and tree roots
The mothers sleep with their infants during nesting time and the Silverback dad protects them in Day Hours.
Their diet is composed of leaves,roots,fruits ,rotting trees,red ants .
For more information: #visit Uganda to Bwindi Impenetrable National Park and Mgahinga national park for real face to face with the Mountain Gorillas for a Lifetime Experience!